Social Entrepreneurship Coaching
What is the SEC process ?
Based on 5 years experience of working with poor communities in emerging countries, SEC is a unique and effective cross cultural coaching model developed by IICH. SEC combines training and an intensive coaching experience. The aim of SEC is to promote social entrepreneurship in emerging countries as a catalyst for change.
Audience
Mission-driven people who wants to develop a social business
People who want to find their life purpose
Entrepreneurs and Social Entrepreneurs in emerging countries
Social or community leaders
NGO's leaders and/or managers
Objectives
To empower social entrepreneurs and community leaders
To develop self esteem, resilience and leadership skills
To strengthen management capability
To review your social business
To build your steps to success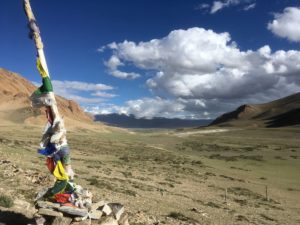 Methodology
Our methodology is progressive and both theorical and practical. SEC applies the highest standards of Coaching. The trainees will experience a profound process of training and coaching. Through this process, they will be able to develop both their personal qualities and skills to lead a social business. Highly qualified and mission-driven team of trainers,
The program can include :
Empowering coaching sesssions
Social Entrepreneurship expertise
Motivational techniques
Advanced Coaching techniques
Firewalking and pionnering techniques to go beyond limiting beliefs
Emotional intelligence and effective communication
Mindfullness and self awareness approach
Anthropology of organisation
Communitarian therapy and Systemic Coaching
NLP and Assertivenes
Process
Phase 1 : Social entrepreneurship

What is a social entrepreneur ?
The essence of a social entrepreneur
Setting up the bases : strengthening self esteem and leadership skills
The fuel : Living with purpose and passion
Phase 2 : Being true to who you are

Developing self awarness
Your core values
Your motivational style
Identifying your strengths and mentors
Reviewing the past and building your vision
Identifying your limiting beliefs
Firewalking : going beyond limiting beliefs and change your world !
Phase 3 : Strengthening your higher self – People at the heart of your project

Improving communication style, skills and systems and team management
Mastering Resilience and building effective relationships
How to recruit and lead a team as a social entrepreneur ?
Core Motivation : How to get commitment from your team ?

Phase 4 : Leading a social business and changing the world

Building your social entreprise model
Identifying the steps to success
Measuring success : From the vision to the SROI
How to communicate ?
Leading with the medias
Anchoring the victories
SEC is a 8-10 day program depending on your starting point. To reach the required standard to receive the certificate, the social entrepreneur will have to attend the entire program and present his project.  
If you are an NGO or a social entrepreneurship Hub, please contact us to build up a tailored program fitting your specific needs.